From development to installation – your full-service provider.
We are your global partner for development, installation and servicing of industrial plants.
As a full service provider we take care of every stage of the lifecycle of your industrial plant – with flexible organisational structures that guaranteee deciseiveness and rapid decision-making.
Our services

- high level and efficient
We work efficiently and in a goal-oriented manner. Decades of experience combined with 361° solution expertise in consulting, 3D system planning, detailed design, external production, assembly management: these are our strenghts forming the foundation of our expertise. Meeting your needs and the relevant process requirements is our highest priority from conceptualisation to final installation of your industrial plant.
Competent planning and project management
Three-dimensional thinking and a forward-looking approach in every stage of the project are important to us. From initial meetings with our customers to coneceptualisation and individual financing solutions to the final 3D planning.
Cost-effective project management
Experience, expertise and team work: our strenghts that form the foundation of successful project execution and long-standing business relationship.
Optimized fabrication and delivery
Our services cover reliable operation of all necessary steps along the conceptualisation, construction and installation.
First-class industrial services
Our customers appreciate our flexibility and speed as well as the quality of our industrial services. These include consultations in ongoing plant operation, the delivery of spare parts and much more.
Our process know-how

- Competence meets technology
Experiences that we pass on to our customers in form of perfectly coordinated processes and solution-oriented services. With accuracy and economic determination, we combine individual components and machines to form a homogeneous industrial plant. By employing innovative procedures and services we keep your project running in the most efficient way.
Our Team

- Agility and professionalism
Lean structures and broad know-how are not mutually exclusive, but are the prerequisites for cost-effective overall solutions. Our competent network of experienced specialist teams offers flexibility, efficiency and speed along the entire value chain. The secret of our success: our passion to run up your plant project with engineering, expertise and personality in the best possible way to keep your stress level as low as possible.
responsible for sales, planning, construction and project management
responsible for marketing, quality, procurement, and project management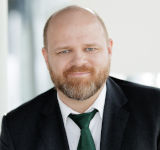 our partner for planning and construction
our partner for logistics and transportation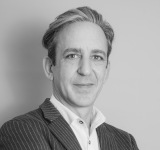 our partner for IT and computer technology
our partner for process technology and concept design
our partner for mechanical engineering and concept design
our partner for conveying technology and purchasing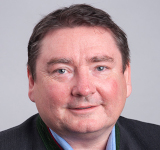 our partner for process engineering
Ökopark Hartberg © Bernhard Bergmann